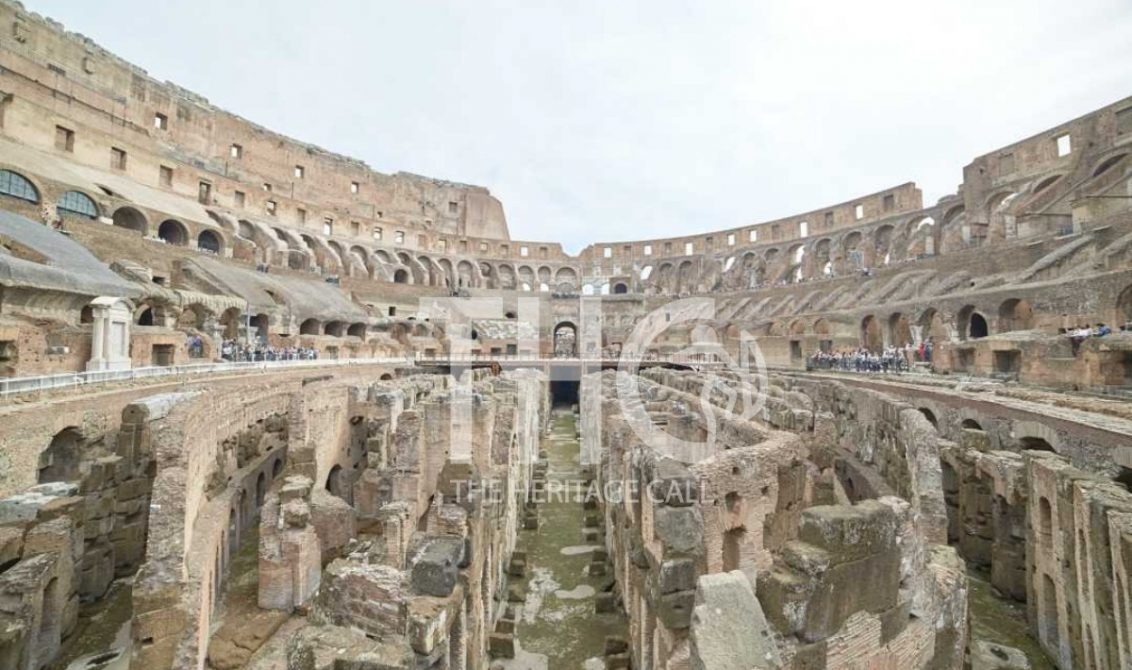 Ms Zenda Martinelli is an Italian archaeologist and a qualified tour guide based in Rome, where she has been working for many years in the heritage tourism sector.
Introduction
Since 2020, the novel Coronavirus has been challenging for the world and has had a devastating impact on the cultural and tourism sector. At the beginning of the outbreak, to try to contain the virus, cultural sites and institutions were closed and unprecedented global travel restrictions and stay-at-home orders caused severe disruption to the global tourism sector.
However, the impact of the pandemic represents a watershed moment to rethink the existing models for both cultural and tourist institutions.
In Italy, many important cultural cities such as Rome, Venice and Florence suffered devastating financial losses throughout 2020, as reported by the Italian newspaper La Repubblica.
Taking Rome as an example, this interview discusses tourism before the pandemic and the challenges faced since the beginning of the lockdown. It also contemplates the future of the cultural and tourism sectors, in terms of new opportunities and sustainable perspectives for the post-Covid-19 era.
Questions
1.What does tourism usually mean in a city such as Rome?
Rome is a tourist city par excellence. Its monuments are well known and every year it hosts millions of visitors from all over the world. Rome and its highlights should be experienced once in lifetime.
When we discuss tourism in Rome, its pros and cons need to be clarified; sometimes people come to this city just for a few days and this means they only visit the most iconic monuments, such as the Colosseum, the Vatican Museums, and a few other well-known sites. As a result, millions of monuments, archaeological sites, and historic buildings, all equally important, are either not known about or not considered, and so are not experienced by tourists. This leads to an imbalance between the few overcrowded sites that everyone wants to visit, and the other sites known only to the locals or other Italian citizens.
This situation is created mainly by travel agencies which, working internationally, offer, for example, one-day trips to cities such as Naples and Pompeii rather than detailed excursions to Ostia Antica in the wider Roman area. Also, public institutions do not offer the best services near to specific monuments such as bus stops or rail stations, or an easy booking system for those sites outside the main route. Overall, we do not have a lack of tourists, but a lack of quality projects which can empower the city and which many tourists would benefit from.
2.In general, when does Rome reach its peak of visitors?
In Rome, the peak season is generally from April to the end of October; between November and March there are fewer visitors, except for an increase during the two-week period around Christmas, from 22nd December to 1st January.
3.Can you tell us more about the tourists who visit Rome?
Every year Rome sees visitors from all over the world, however, it is hard to know which countries they all travel from.
Over the last 40 years, most tourists have come from the United States and Australia, but it should be noted that since the Balkans joined the European Union, many tourists have come from these countries. In addition, in recent years, there has been a massive increase in guides who speak other languages such as Russian, Turkish, Japanese, and Korean. There has also been an increase in Chinese visitors, but rather than following guides, they usually have their own tour leaders who assist them throughout their stay in Italy and, generally, in Europe as well. Another important aspect to consider is religious tourism; most visitors from Central and South America, for example, come to visit St Peter's Basilica and the catacombs.
4.Based on your experience, how is Rome practically experienced by tourists who visit for the first time? Also, how is it perceived emotionally?
To make an unusual but realistic comparison, I would say that Rome is like the most beautiful girl in the school – charming but difficult to date – this is Rome!
After many years of working in the tourism sector, I am aware that visitors are extremely impressed by the beauty of the many treasures of Rome. Even visitors who come from places with equally impressive historical roots and artefacts are confounded by Rome's qualities, and are fascinated by the information that we, as guides, can offer on historical events and people.
On the downside, tourists experience some practical difficulties; for instance, they cannot easily access reservation tickets, particularly at the peak of the season. They also experience difficulties in finding the correct information on the official websites; therefore, if they are not well organised when they arrive, they unfortunately waste time (and patience) trying to get directions to cultural sites. Most visitors usually book everything through travel agencies which is a much more convenient and easier method.
5.I believe that the cultural attraction par excellence in Rome is the Colosseum, but what about the other attractions and museums? What do visitors like to experience culturally?
Yes, in Rome we have important must-see monuments: the first is the Colosseum, followed by the Vatican Museums and St Peter's Basilica.
However, the whole city is an attraction and it can be experienced in many ways. Walking tours are available almost every day, no matter what the season. Visitors usually take a stroll through the city centre to admire Navona Square (fig. 1), the Trevi Fountain (fig. 2), Piazza di Spagna (fig. 3) with its famous steps, and the Ghetto.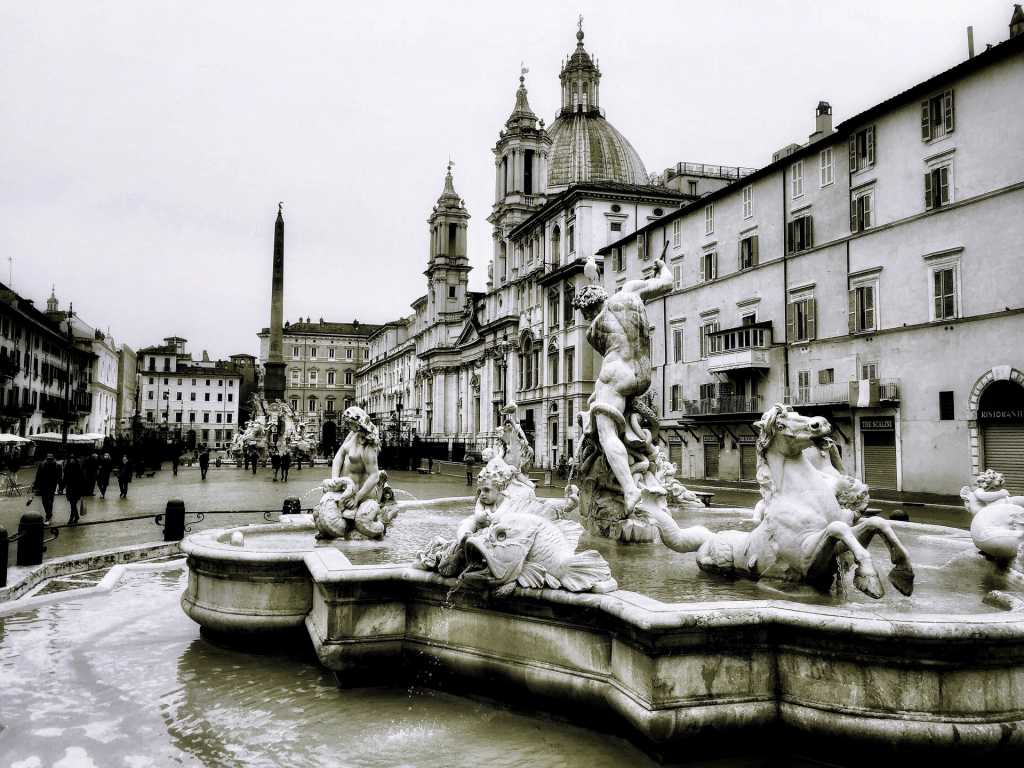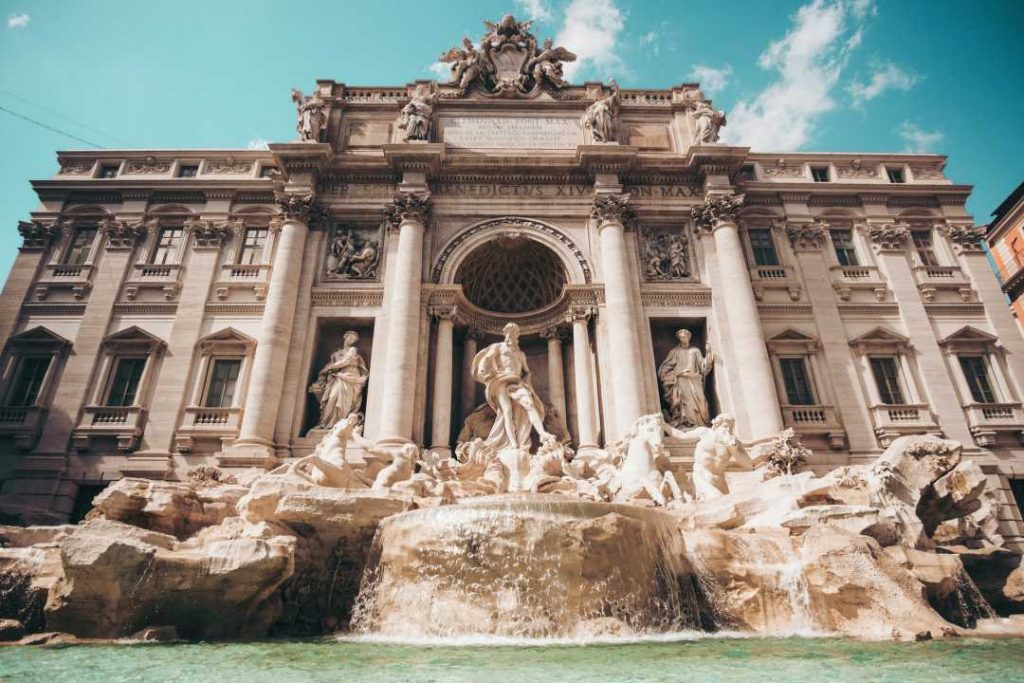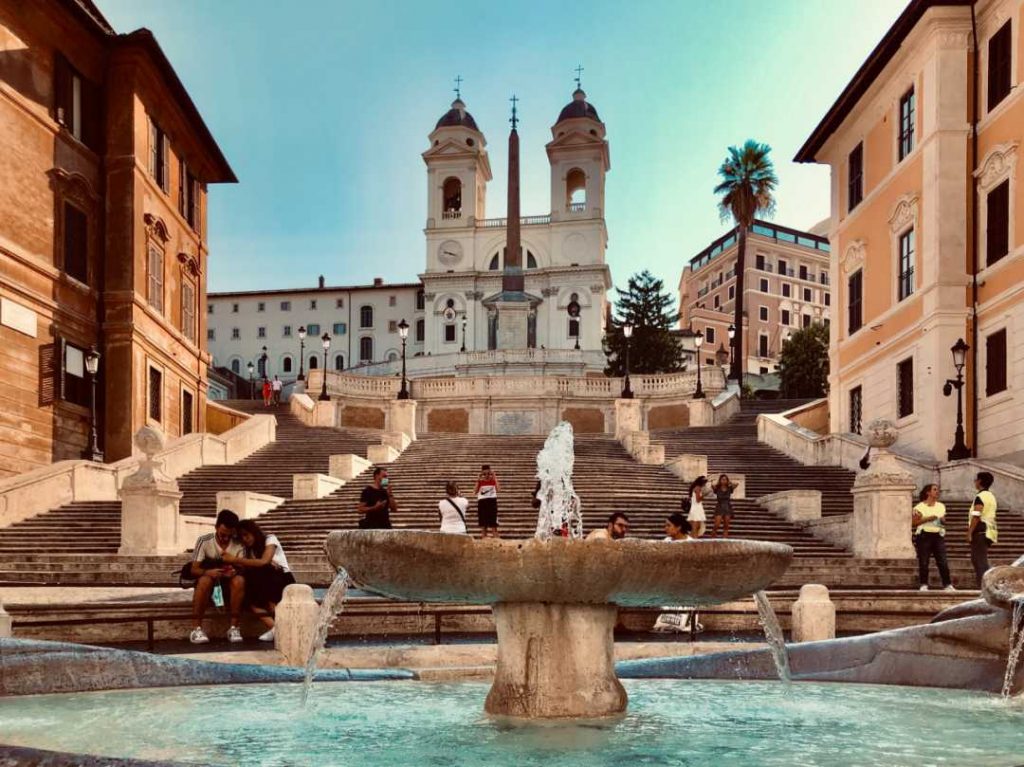 The most visited museums are Galleria Borghese with its impressive art collection, and Castel Sant'Angelo for its history but also its connections with the well-known bestselling book, Angels and Demons.
I noted that many visitors are heavily influenced by books such as the bestseller mentioned above, and by movies such as Gladiator which is linked to the Colosseum thus many tourists ask questions about gladiators and their daily life.
I should also mention religious itineraries which include, as stated before, the catacombs for their historical and spiritual significance.
Recently, interest in the gastronomic sector has increased considerably and specific food tours now provide a more immersive experience for visitors who are able to taste typical Italian fayre. Moreover, the ultimate trend is for shopping tours, aimed to promote the best Italian brands in local boutiques, also Instagram tours aimed to provide photo opportunities of hidden and peculiar places, and the so-called 'wow-effect'.
6.Which tourists come back to Rome?
Rome is known to leave a magical imprint in visitors' hearts as many feel the need to return to the city.
I believe that, following their first visit to Rome, tourists realise that they had only a superficial view of its immense heritage and they want to come back to experience more of this incredible city. Based on my experience, I noted that people come back with their children for educational purposes; others choose Rome to celebrate important and personal events such as a wedding, a honeymoon, a wedding anniversary, and so forth. In addition, it is apparent that there are some visitors who come back to Rome for specific events, for example, an exhibition or the opening/restoration of an historical building, etc.
7.Since the beginning of 2020, the current pandemic has been challenging for the entire world and has had a devastating impact on the tourism sector. Can you describe the situation just before the lockdown?
Just before the lockdown, the general situation was characterised by a collective unawareness of how serious the situation would become. At the start, the travel agencies were informing us that 80–90% of reservations were being cancelled daily; however, no-one could predict that the virus would spread so rapidly. Although the news from the north of Italy was not encouraging, tour guides first started to become seriously worried when cultural sites started to be closed.
8.What was your first thought when Italy was going to be in lockdown?
I clearly remember the day when the announcement was made that the monuments would be closed. On 8th March 2020, I was about to act as guide for a group of British tourists at the Colosseum, but the staff there informed us that the site was already closed. I was dumbfounded since the word 'closed' sounded unreal in this situation and, at this moment, I became afraid; I thought about my loved ones and I then realised that the situation was out of control. In fact, after we were informed that all the monuments would be closed, I felt extremely sad and powerless. I do believe that people all over the world can empathise with my feelings and I really hope that we soon see the day when we can hug each other again without worrying.
9.Can you please tell us what happened soon after the lockdown in Rome in terms of tourism? Were there any visitors? Who were they? Did the visitors' choices change?
When the lockdown was eased, we were all looking for 'a first move'. After months of being confined at home, people felt a vital need to be in touch with culture as never before. Italians, as well as Germans, British and some French citizens started travelling again. I was extremely fortunate to be able to start work again soon after the lockdown and I found the presence of tourists and their positive approach to the new Coronavirus measures both motivating and encouraging since they respected all the precautions.
I perceived a great sense of solidarity from the tourists, and this helped make the tour experience as normal as possible. The need to explore Rome did not change and there was, as prior to the pandemic, a great demand for visiting museums; however, the difference was that these institutions were more difficult to access due to the new restrictions. I also noted a considerable increase in Italians visiting the Vatican Museums and, of these, many confessed to never having visited before. This is clear evidence that the pandemic encouraged people to discover and engage with their cultural heritage much more than previously.
10.Did you find any practical difficulties due to the new rules while working? Can you talk about it in detail?
Soon after the lockdown, as a tour guide, I had to go to the sites for a preliminary inspection, to better understand the new working situation. I noted that many restrictions were imposed on the archaeological sites and museums, for example, most museums reduced the time allowed for a visit and stated a maximum number of people to be admitted, while some areas of the archaeological sites, such as the underground sections, remained closed to the public. I understood that working in these new circumstances would be seriously challenging.
Since the lockdown, many cultural institutions in Rome still do not allow guided groups, for example, Villa Farnesina. In addition, Musei Capitolini, which had an interesting exhibition about the Torlonia marbles, did not allow access to tour guides at the weekends. These preventive measures, even though necessary, made our job more difficult.
Moreover, a disadvantage for all guides, from a practical perspective, has been the wearing of masks and keeping a social distance; this caused many problems when communicating information to visitor groups and so we began to use microphones more often to make ourselves heard. Gradually, this method of communication was adopted by many travel agencies and is still in use.
I should also point out that the new rules meant we had to manage smaller and more orderly groups of tourists, meaning that the sites were more accessible in terms of wait times and created a much more enjoyable experience as the tourists were not surrounded by crowds of noisy people as in the past.
11.How have the other activities been impacted?
Thanks for this question. I have to say that the pandemic has severely impacted many activities linked to the tourism sector such as restaurants, hotels and shops. Many of these activities were hit so badly that they did not survive, and many people lost their jobs. In other cases, many managers tried to change their strategies in terms of how to offer their services, but this always led to immense financial losses.
A good example of the economic disaster can be observed in Navona Square which represents one of the most vital tourist spots in the capital. Here, many shops, restaurants, and bars were located together with many travel agencies, and tourists have always loved this area. The restrictions forced them to close and so the entire area became (just a little) less attractive and magical.
All these restrictions discouraged both tourists and locals; the former did not travel because of the lack of services, the latter preferred to stay at home or nearby rather than taking a walk into the centre. Eating local food is part of the cultural experience that Rome offers to visitors: no matter if you are a local or if you come from overseas, what you want is a feast for the eyes (beautiful monuments), the brain (historical knowledge) and the body (great food). As we all know, there is a big difference between eating a good lunch in a cosy restaurant in front of the Trevi Fountain and the idea of eating a quick sandwich on the street, especially in the evening during the general curfew.
12.Will tourism change in the future? How?
As a result of this terrible experience for the sector, more sustainable tourism is expected in the future. In other words, the new way forward for tourism involves safeguarding our health and the environment. Rethinking tourism to achieve this perspective requires more careful attention to clients' needs and, as such, new ways to create offers. As a result, this corresponds to a radical change for the whole sector.
I am also aware that, once everything starts up again, tourists will visit the must-see places as they have always done. This means that, once again, we should anticipate the problem of over-tourism. So then, what are the solutions? I can sum these up as follows:
1) I suggest that my colleagues (and myself) take this time of 'quietness' to engage in reading, studying, and exploring the city and neighbourhood, to extend our knowledge and to turn from tour GUIDEs into tour DESIGNERS, able to create personal and tailored tours and to adapt these to the exigencies of different tourists. The advantage? We will become entrepreneurs and will get all the benefits, not only in terms of economics but also in terms of job satisfaction.
2) If the same large numbers of people are expected at the entrances to the Colosseum and Vatican Museums, we know how these places can be visited in a relaxed way. How? Well, by using technology and other communication methods we embraced throughout the pandemic – have you ever thought about podcasts and videos? And what about offering, as an introduction to the monument, a virtual tour? This could also be a relaxed way for the guide to teach about the site!
3) We could learn from other countries – what have they done to help tourism? Well, the Louvre Museum offered exclusive access to their special collections by means of an auction and received thousands of reservations. Great job!
I know that many places of interest cannot afford such expensive strategies in terms of advertising and visibility but…what if we can put together a package of museums, parks and cultural attractions, those usually forgotten by the 'big travel industries', and create something exclusive, tailored for our own clients? It should be remembered that the Colosseum only became a museum in the 1980s; before that it had no surveillance and even the square around it was open to the traffic! Unbelievable? So, what if we (the guides) can create a cultural 'net' between historical places, both inside and outside the city, the institutions, and the tourists yet to come?
This MUST be the revolution; so, let us now change our mindset and we will change the world! After all, Romans said Carpe diem which in this case means 'to take action NOW'!
Conclusion
The Heritage Call warmly thanks Ms Zenda Martinelli for sharing this valuable information and for spending time with us.
Based on Zenda's experience, it emerges that Rome, one of the most visited cities in the world, never experienced a lack of tourists prior to the pandemic and this is a clear advantage for a cultural city.
However, Zenda highlighted some negatives linked to the tourism management in Rome. The current offers, as created by the travel agencies, mostly favour the most important areas and cultural attractions of the city at the expense of many other important sites which need to be recognised and experienced. Embracing these areas would mean not only creating new, original experiences for tourists, but also creating new opportunities, such as new jobs and activities. In other words, it is better to aim for quality rather than quantity which would also require a substantial improvement of all services, e.g. public transport and information websites, to allow tourists a much more enjoyable experience in the city.
The current pandemic has created an unprecedented scenario for many cultural cities in Italy. Although Zenda listed many destructive impacts on the tourism sector, she also feels that this moment in time should be interpreted as an opportunity to build a better future from a sustainable perspective. Our expert, in fact, has presented some positive ideas, such as the use of new innovative technologies to support the tourism sector system, as well as by visiting sites or museums in a quieter, more relaxed manner will improve visitors' experience as this is much more enjoyable for everyone and the communication of information is more effective.
Is tourism going to change in the near future? We certainly hope so!
References
Gössling, S., Scott, D. and Hall, M. (2020). Pandemics, tourism and global change: a rapid assessment of COVID-19, Journal of Sustainable Tourism, 29:1, 1-20.
Livini, E. (2020). L'estate delle città d'arte deserte: perso un turista straniero su due. La Repubblica, 24 June, p. 6.
Mordà, B. (2020). Travelers & Agriturismo. People are Culture [online], 13 October. https://www.peopleareculture.com/tourism-recovery/
Parzinger, H. (2020). A New Heritage Deal for Europe. EIB.
Interview directed by Dr Barbara Mordà
Zenda's feedback on The Heritage Call: I am grateful for been given the opportunity to be a part of THC as it allows professionals to share knowledge and practices about the heritage sector. This interview allowed me to deeply reflect on my role as a tour guide and also ponder the future of tourism in regards to sustainability.
I agree with the THC team that dialogue among professionals is an essential step to creating new strategies that largely benefit our world. Thanks THC!