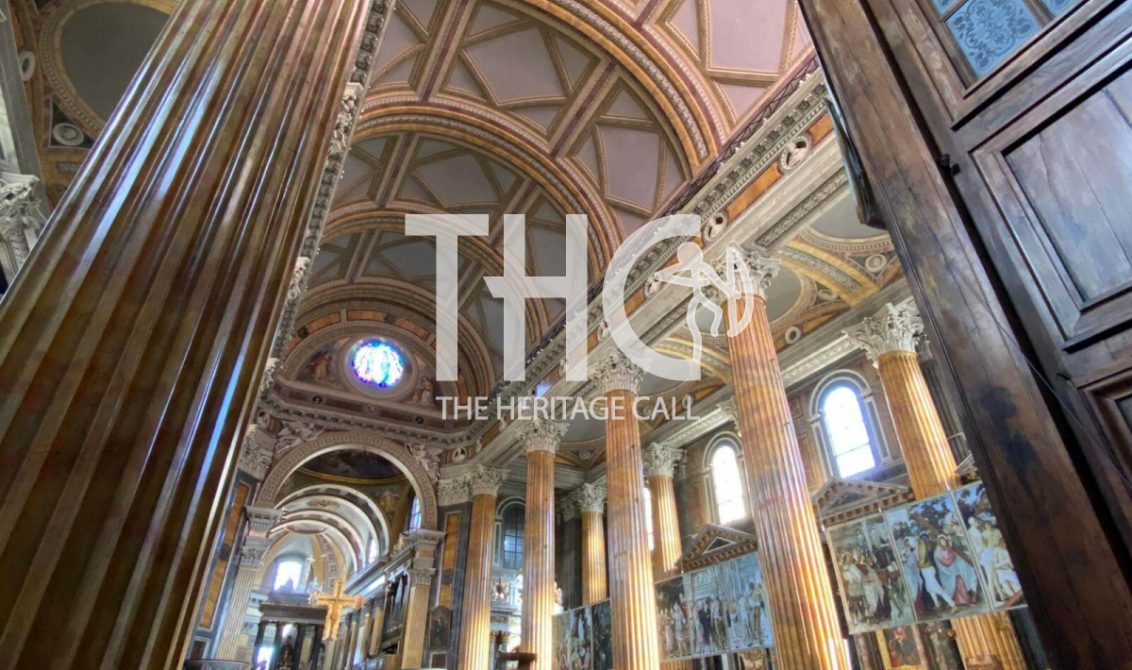 Ms Marta Inzerilli, is an Italian archaeologist who is passionate about Architecture:
I am from Catania, however I currently reside in Novara. I have decided to share my recent experience about the Cathedral of Santa Maria Assunta which is located in Piazza della Repubblica in the city centre of Novara.
The building has been constructed in many various ways beginning from around 350-400 CE, when the first Christian basilica was built on top of a pagan temple dedicated to Jupiter. It was then rebuilt and demolished many times until the architect Alessandro Antonelli initiated a new project between 1854 – 1855. The quadriporticus was demolished in 1857 and subsequently rebuilt in a Neoclassical style, while the demolition of the nave, aisles and dome of the Romanesque cathedral commenced in 1865. It must be mentioned that the presence of a baptistery, which is considered the most ancient monument of Novara since it has never been modified.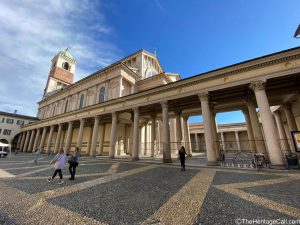 The first time I saw this cathedral, I immediately noted that it incorporated perfectly with the modern buildings and the shops located nearby and, in fact, I did not initially recognise this building as a religious place. Yet, its external details, in my opinion, are reminiscent of a Greek prostyle temple with Corinthian columns disposed in the front of its façade, as well as a sort of stoà which separates the sacred space from the public space (fig. 1).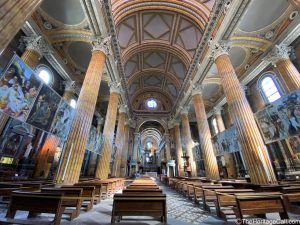 From an emotional point of view, I have to admit that once inside, I was submerged by an incredible feeling due to its beauty. The interior is subdivided in three naves which are partitioned by beautiful yellow-ochre columns (fig. 2) so it is impossible not to stand in front of this beauty for some time. Personally speaking, I am particularly captivated by cathedrals because they reflect a lot of historical and cultural information linked to the cities in which they have been built.