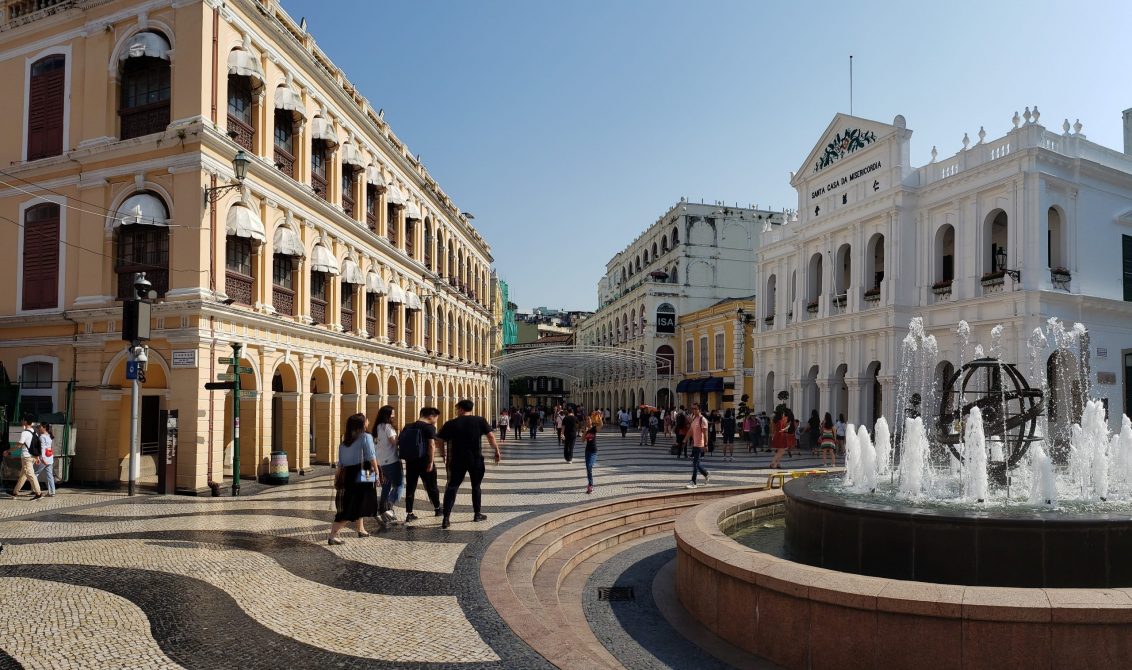 Marco Canarelli, Italian architect
As an Italian based in China, the first time I visited this place I was surprisingly impressed by its uniqueness. In fact, as UNESCO reports, this place represents 'a unique testimony to the meeting of aesthetic, cultural, architectural and technological influences from East and West.'
The famous 'Calçada Portuguesa', or Portuguese street tiles, are unexpected in China. In fact, from the architectonic point of view, the mix of the colonial style buildings of the square with the traditional Chinese decoration details such as the bamboo rainwater gutters definitely catches the eyes of the visitor due to its beauty.
Senado Square is undoubtedly the focus of the city and its appearance changes often according to both Christian and Chinese festivals. The centre of the square, in fact, has hosted a majestic Christmas tree, red lantern decorations for the celebration of the Chinese Lunar New Year, an enormous white rabbit for the Mid-Autumn festival, as well as a huge dragon for the Dragon Boat festival.
Although Macau is known as the 'Las Vegas of China' (with an income three times higher than the American city), I decided to share this subject because I think that the city generally deserves to be known and visited, not just for the gambling, but mostly for experiencing the match between Asian and European cultures.
In this article