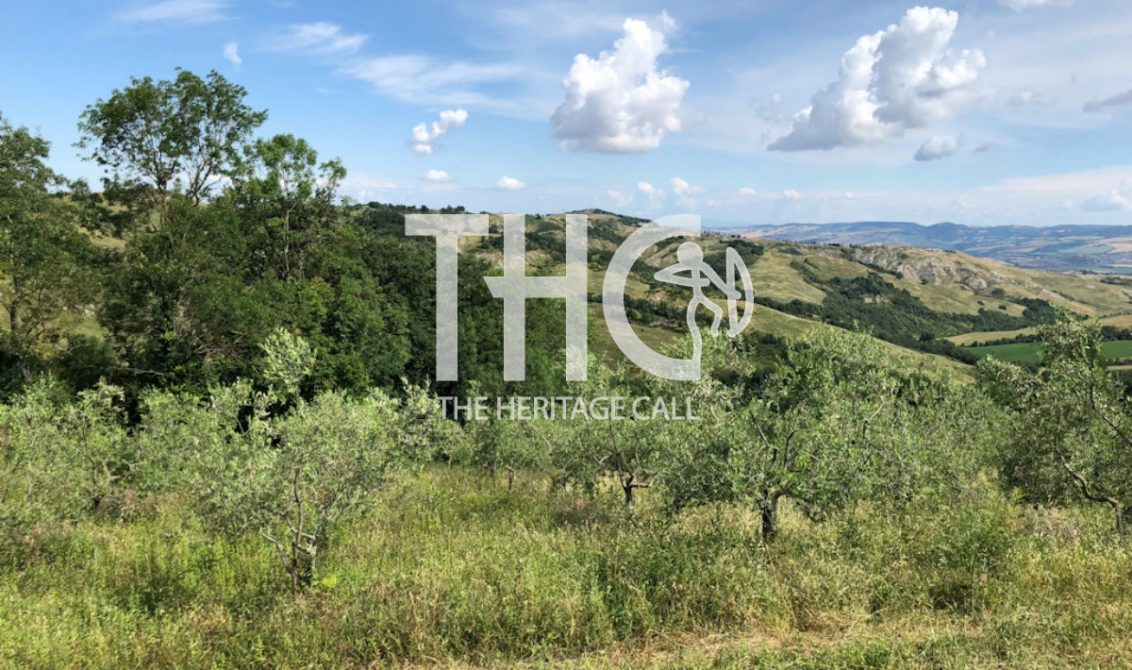 Written by Dr Barbara Mordà:
The Coronavirus has been challenging the world since the beginning of 2020. Unprecedented restrictions resulted in international travel bans affecting over 90% of the world population, disrupting the tourism sector and world economy. As a consequence of the lockdown, many people were more eager than ever to travel, but due to limited budgets and the difficulty of movement, they needed to find new options.
Italy's recent tourism season suffered tremendously due to the absence of foreigners who are regular visitors to the country's centres of art. For this reason, cities like Venice and Rome recorded great losses. However, the recent data about the behaviour of Italian tourists show that people gravitated to the most convenient and sustainable options. With the cities of art being perceived as potentially crowded, too risky and expensive, the new preferred destinations became small and rural places known as borghi (fig. 1) and agrituristic venues.
Agriturismo originated in Italy shortly after WWII in order to replenish the depletion of many rural places. Agriturismo still represents a vital source and an important strategy of investment for the country. The choice is wide since Italy has a large percentage of rural villages, with a population of fewer than 5,000 inhabitants. These agriturismo enterprises are able to host visitors in their cosy structures offering comfortable and targeted services.
The strategic investment in this sector in the time allowed Italy to accrue other benefits from the number of people touring in its countryside. For instance, the agricultural sector in many areas has been preserved. Continuity has been maintained of the production of many excellent typical enogastronomic products which also annually contribute to Italy's economy. Moreover, the locals benefited, too, particularly in terms of job opportunities by avoiding/mitigating a new exodus of people looking for better opportunities in larger cities.
Thus, in the 2020 season, Italians started (re)discovering the pleasure of immersing themselves in familiar and comfortable places and experiencing the simplicity of the rural way of life. These places are located in enchanting areas characterized by beautiful views and by a landscape easily adaptable for many activities such as horseback riding, hiking, cycling or simply walking. The most preferred destinations were Puglia, Emilia Romagna and Toscana. Together with other small communities, these places were able to increment their income during this disastrous season as never before, such as some areas of Abruzzo (e. g. the borghi Santo Stefano di Sessanio and Calascio).
The agroturistic structures have been empowered in Italy and therefore they offer good and comfortable accommodations, excellent opportunities to taste and buy traditional homemade food and beverage. Further services have been added, like a spa and other relaxing activities. Many tourists are also allowed to visit typical farms and experience all the activities behind the productions before the actual commercialisation, meaning that visitors can experience the essence of these rural villages. Yet, it must not be forgotten that these places host many cultural treasures and traditions. Even if these heritage sites and customs are less known – or unknown – they are equally important to better comprehend the local history and their own identity.
I am currently based in southern Italy and have personally witnessed the presence of Italian tourists enjoying the many beaches between  Calabria (figs. 2-3) and Sicily. The local news reported that many visitors used to go to the Greek Islands to enjoy the sea before the pandemic, but the need to make different choices led them to discover new pleasant places closer to home. Exploring the unique characteristics of the area's heritage encourages them to come back in the near future.
I think that the current pandemic represents an opportunity for a reconsideration of the concept of tourism in a much more sustainable perspective. There are opportunities for everyone and not only for a few. In this spirit, it is not surprising that Ettore Prandini, president of Coldiretti, Italy's leading organization of farmers, recently observed that the Italian Borghi is a great cultural resource which will play a crucial role for the relaunch of the Italian tourism in the near future.
Italy's agriturismo strategy can help many rural communities scattered around the world develop. Agriturismo not only offers a business model, but it also enables the conservation of heritage and encourages sustainable farming practices.
Additional Information
This piece is part of a commentary from a cross-section of tourism professionals who share concrete actionable recommendation for the relaunch of tourism in the near future. All contributions have been published in https://www.peopleareculture.com/tourism-recovery/ on 9 October 2020.
Cover image by Mr. Rolf Neumann on Unsplash | Mountain view at Agriturismo La Selvella.
Pictures from Chianalea and Scylla by courtesy of Mrs. Francesca di Giacomantonio.
Picture of Davoli by courtesy of Mr. Francesco Procopio
In this article