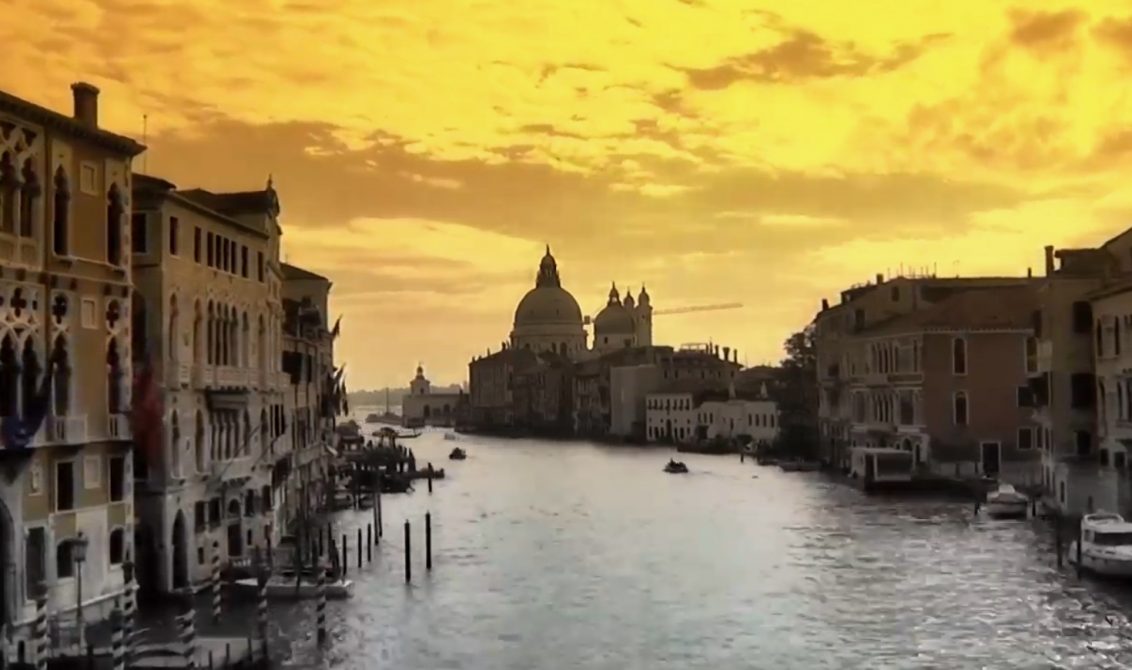 Gianluca Veronese, Italian professional filmmaker and software engineer
 I was born and grew up in Venice which represents an important part of my identity. The beginning of its story goes back to the 5th century and the city reached its peak in the 10th century. The particularity of Venice is that it seems to float on the water contributing to create an enchanting and unique experience.
Walking throughout Venice means encounter streets resembling long tunnels separated by very narrow canals and several bridges (whose one of the oldest is 'Ponte di Rialto') which help the interconnection among the streets.
Venice is also peculiar due to its characteristic water transports and the best representative example is the 'gondola' now a touristic attraction and, of course, the water-buses 'vaporetti' representing the main urban transport.
The historical Golden Age of the Republic of Venice is traceable by the presence of monuments of outstanding beauty such as those located in San Marco square: the cathedral and 'Palazzo Ducale', representing the city central point and the main touristic attraction.
Monuments such as the church of 'Santa Maria della Salute' is an example of architectural masterpiece. To this church is linked an important religious festival whose its origin goes back to 1630-1631 when the population of the Republic of Venice was devastated by the plague and miraculously saved by the intercession of the Madonna. Since then, each year in mid-November, the population celebrate the magnanimous act of the Madonna with the traditional pilgrimage. In this occasion, a dish which is connected to that tragic event called 'castradina' which, is constituted by ram meat, is cooked and eaten.
Venice is also a city culturally very active and it hosts the famous International Film Festival, as well as the Venice Biennale.
Given that Venice represents an astonishing architectural and artistic masterpiece, as well as an important cultural centre, I created this video to promote my city, to give a general overview of its beauty and to virtually create and transmit publicly the same sense of enchantment and emotional feelings I always perceive as being part of it.