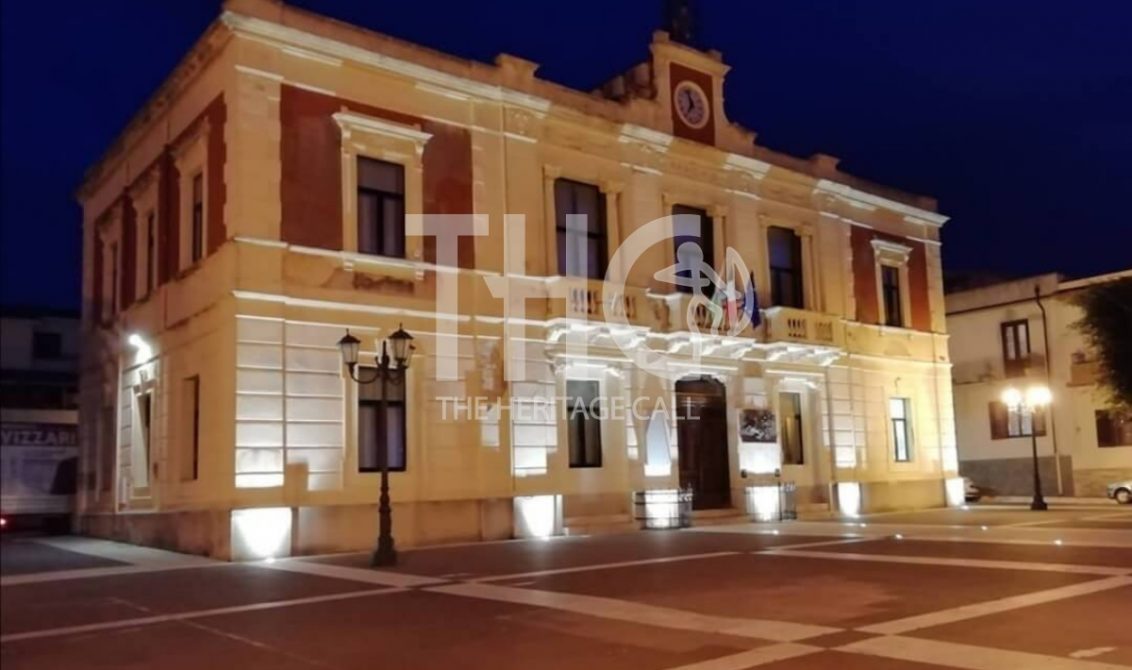 Mr Rocco Alessandro Repaci is the current mayor of Campo Calabro, a small community in southern Italy. Mr Repaci is also responsible for the enhancement plan of the Siacci fort, one of the three coastal batteries located in this municipality.
Introduction
Small communities are scattered throughout the world and are often located far away from big cities and are rather found in rural and remote places. Most commonly, and wrongfully so, these small communities are considered as peripheral and less important than their big urban counterparts which usually contain the bulk of stimulating activities. With the advent of the 20th century, many small communities disappeared as a consequence of two primary reasons. The first, their inhabitants longed for a better life and therefore migrated to the bigger cities of their countries; and the second, due to the high concentration of elderly inhabitants whose legacy left upon their passing (Aznar 2016; Teti 2017).
Despite this melancholic perception of small towns or villages, it is worth pointing out that small communities are rich in meaning, hold distinctive traditions, as well as peculiar socio-cultural behaviours. These small entities deserve complex analyses, much more scholarly attention and, in many cases, strategic plans to safeguard both their people and cultural heritage.
This interview takes as an example a small community in southern Italy, the small village of Campo Calabro which is located in the Calabria region. As pointed out by the Calabrian anthropologist Teti (2015, p. 38), this region should not be considered as a homogenous place because it presents a great difference in terms of landscape, along with its culture and traditions. Therefore, each of the communities needs to be carefully approached and correctly valued (Kyriakidis 2019, p. 34).
The Heritage Call decided to take the Campo Calabro community as a case study for two reasons. The first, for a better understanding of what it means to be a small community. This meditation will be done through the direct experience of the Mayor of the village, Mr Rocco Alessandro Repaci, who was born, grew up and, still works in Campo Calabro as a doctor. The Mayor, as a local, will explain the significance of belonging to a small community, the advantages and disadvantages of being part of it and the difficulties in officially managing it.
The second reason is because recently the locals were successful in "giving a new life" to a very important piece of the village's cultural heritage – the Siacci fort – which had been inaccessible for many years. We will evaluate together with the Mayor its connection to the community, its future enhancement plans and impact.
The video-interview has been subdivided in two parts so today we present part 1 focussing on the understanding of a small community. The interview is in Italian language, provided the English subtitles.
Conclusion
The Heritage Call warmly thanks Mr Rocco Alessandro Repaci for his valuable account about his small community.
"Emotions, awareness, memories and hopes". These are the words used by the Mayor of the Campo Calabro community for describing the essence of a small community.
Through the mayor's words it emerges that a community is constituted by a group of people who inhabit the same locality (Appiah 2006; Johnson 2000) and share communal memories, emotions and activities. This means that individuals are deeply connected to one another. According to the mayor, being part of a community embodies the feeling of always being protected and the feeling of never being abandoned.
Like most small communities, this village is also being impacted by the migration problem wherein young people leave looking for better opportunities in bigger cities. Despite this, Campo Calabro does not appear to be at risk of becoming a ghost town as, sadly, other communities experience. In fact, the community of Campo Calabro is not constituted exclusively by elderlies but also by many young people who in deciding not to move, help the village continue its future life. This community has always been socially active by the presence of various activities. Among them, the Scout group appears to have had an important educative and social role in the village since most of the inhabitants, including the Mayor, have taken part. All the activities and various initiatives further contribute to the strength and cohesion among people. In this community, some people distinguished themselves by their intellectual abilities, as well as for a great commitment to fight against the mafia overall leaving a valuable example for future generations.
We await part 2 of the interview which will focus on how cultural heritage can empower a small community.
Written by Morda, B. & Petropoulos, N.
References
Appiah, A. K. (2006). Cosmopolitanism. Ethics in the world of strangers. New York: W. W. Norton.
Aznar, M. (2016). Developing small rural communities through cultural heritage tourism: a Spanish case. In: B. Plazibat and Kosanović, S. ed. Contemporary Issues in Economy and Technology 2016 Conference Proceedings, July 16-18, University of Split, Department of Professional Studies, Split: the University of Split, pp. 199-209.
Johnson, N. (2000). Historical geographies of the present. In: B. J. Graham and Nash, C. ed. Modern Historical Geographies. Harlow: Prentice-Hall, pp. 251-272.
Kyriakidis, E. (2019). A Community Empowerment Approach to Heritage Management 
From Values Assessment to Local Engagement. London: Routledge.
Teti, V. (2015). Terra Inquieta. Soveria Mannelli: Rubettino.
Teti, V. (2017). Quel che resta. L'Italia dei paesi, tra abbandoni e ritorni. Roma: Donzelli Editore.