Welcome to The Heritage Call platform!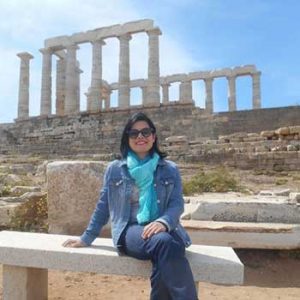 I am Barbara Mordà and I am an archaeologist.
I started my academic studies in Italy and received a BA in Cultural Heritage from the University of Calabria (Italy) and a MA in Archaeology and the Conservation of Archaeological Heritage from the Ca' Foscari University of Venice (Italy). Finally, I hold a PhD in Classical and Archaeological Studies from the University of Kent (UK).
Throughout my academic training, I reinforced my pre-existing interest in heritage, and in the archaeology of the prehistoric and classical Mediterranean, all while expanding my knowledge through my studies in anthropology.
I have had great opportunities to travel and study in Greece for a while and this helped me to appreciate several new aspects that I link to the conservation, enhancement and management of heritage, as well as the development of long-term, sustainable plans to engage in cultural tourism. This valuable opportunity allowed me to meet many experts and people with local knowledge who enriched my academic and cultural life.
As an archaeologist, I believe that my role is not only to make scientific contributions to advance human knowledge, but also to be a strong promoter and preserver of heritage. I think that the knowledge, preservation and promotion of heritage can truly increase the intercultural dialogue and significantly reduce prejudices about cultural diversity.
Memberships
http://www.interpret-europe.net/feet/home/