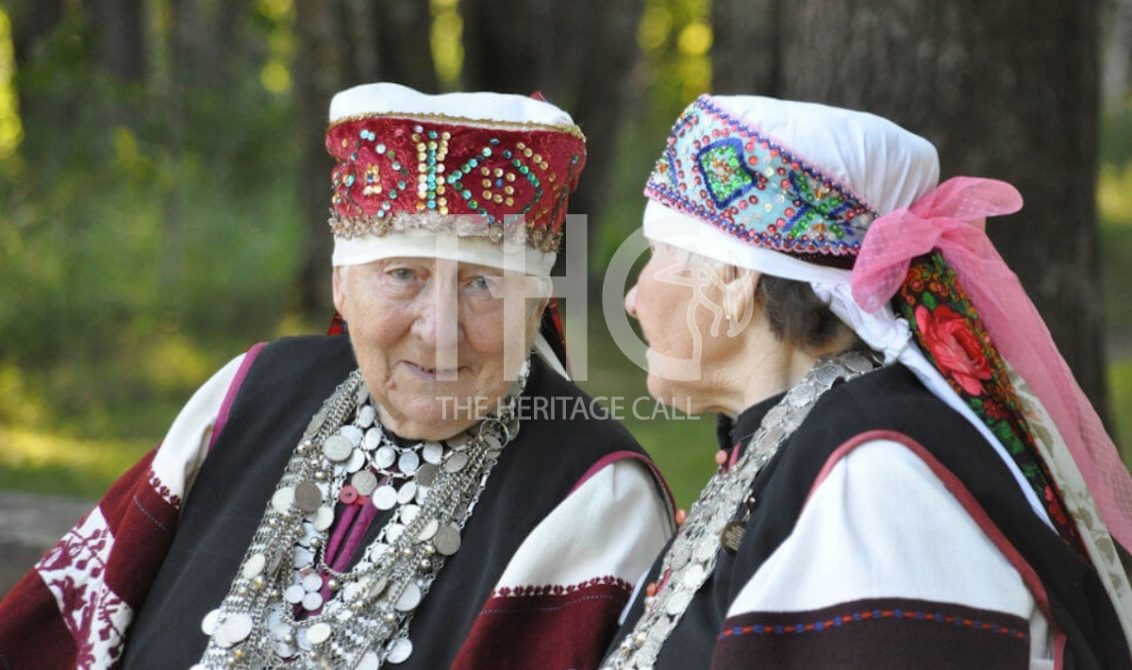 THC-BLOG today turns into THC-GUEST-BLOG! We welcome our guest Meg Pier.
Meg Pier is founder and editor of People Are Culture and Best Cultural Destinations. She has been engaged in telling people's stories for more than 30 years. An award-winning professional with a progressive career blending expertise in writing, editing, interviewing, public relations and brand building, Meg has a diversified set of credentials: a corporate career as the founding member of PR departments for four major financial services firms; consulting assignments to create communications platforms/infrastructure for numerous non-profits; a portfolio of bylines for media and corporate publications and memoirs ghostwritten for private clients:
"Each individual experiences heritage differently, and this means

there is no heritage without emotional sharing."

Barbara Mordà

(Archaeologist and Founder of The Heritage Call)
Growing up, my family did not travel.  I was in college before I went to a museum, art gallery and another country for the first time. But I had exposure to my cultural heritage daily.
I am a fourth generation Irish-American. The essence of my ancestry was cherished and ever-present, even if it was perhaps more than a little diluted by time, distance and popular culture. The introduction I had to my heritage took the form of Clancy Brothers songs; Irish fishermen's sweaters; and my grandmother's collections of Belleek china and Waterford crystal.
But other early experiences made a profound impact. As a child, I attended wakes with my parents, gatherings that seemed to be long and somewhat wild parties with a dead body as the guest of honor. My long-held view of death as a part of life may have developed in no small part due to the waking tradition.
Without question, the most powerful cultural legacy bequeathed to me was the understanding that all of life is a story. Through osmosis, I learned that stories were how to enjoy life. And equally as important, I intuited that when life was painful rather than enjoyable, stories were how to make sense of that pain.
As a kid, stories served as a portal to travel in my imagination. Once I became an adult, my love of stories became a livelihood. I was drawn to careers that allowed me to explore the narratives that were the raison d'etre of people, places and things.
I have spent most of my life listening to and sharing other people's stories. It is a great privilege to be allowed to be a witness and "channel" for other people's heritage and life passages. I consider it a great responsibility to transmit someone's culture and life lessons with integrity and authenticity.
But I am not a dispassionate chronicler. I am always moved and changed every time someone offers me a glimpse of their inner life or their way of life.  That exchange is almost always an intimate and exceedingly meaningful experience.
The capacity for that 'emotional sharing' is part of our universal human cultural heritage. There are myriad ways to access that birthright. Here are five that have worked beautifully for me.
Curiosity

 "I have no special talents. I am only passionately curious."

Albert Einstein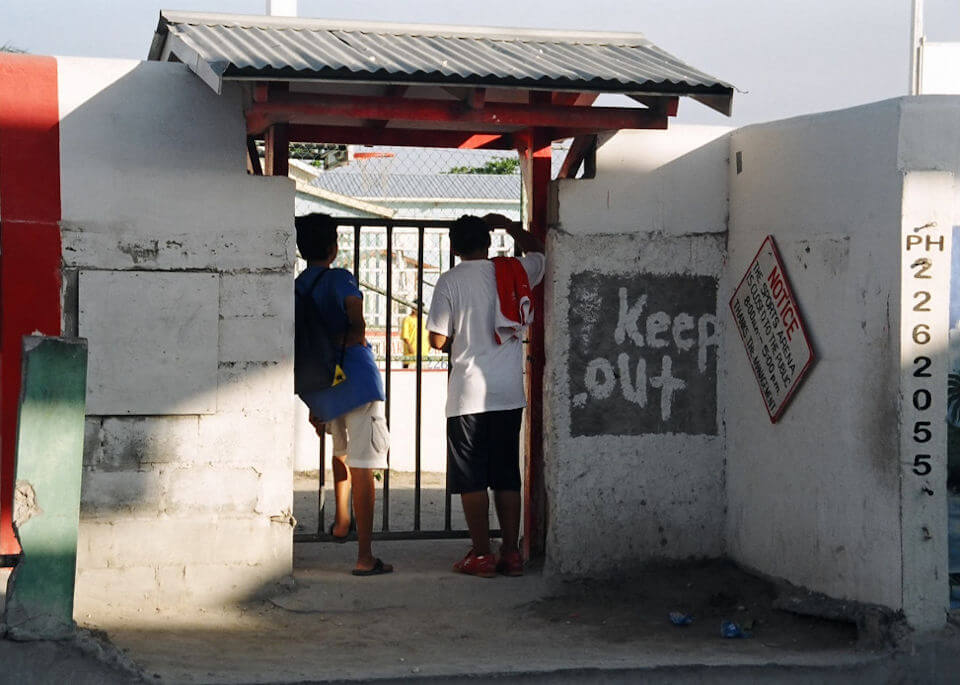 Albert Einstein is known as much for his humility as his genius. To my mind, humility and curiosity are inter-related. If you are intrigued and fascinated by the world around you, chances are you are not overly concerned with self.  Yet, while curiosity is a window into understanding other ways of life, it can also lead you to see how much you are like others.
Walking through the streets of San Pedro on Ambergris Caye in Belize, I was struck by the poignant irony of this scene. Seeing these two boys engrossed in watching a baseball game they were seemingly excluded from made me wonder at how they felt about being observers rather than participants.
The vignette also made me reflect on occasions when I felt like I was on the outside looking in. Yet this was not such a moment. I was involved. I was curious about their curiosity.
Mindfulness

"We are travelers on a cosmic journey, stardust, swirling and dancing in the eddies and whirlpools of infinity. Life is eternal. We have stopped for a moment to encounter each other, to meet, to love, to share. This is a precious moment. It is a little parenthesis in eternity."

Paulo Coelho
I always go out of my way for deep dives into the cultures of the places I visit. Yet, my favorite pastime is simply wandering around with my camera and being fully absorbed in the details of everyday life as it is being lived.
Puerto Rico's Old San Juan offers an abundance of opportunities to do just that. Its many plazas are like an extension of people's homes. In these open-air living rooms, residents congregate to socialize.  The congeniality of life being lived in public places felt like an implicit invitation into their world, one I gratefully accepted. Watching the camaraderie of a dominoes match over someone's shoulders, and feeling the communion of a couple's embrace as they swayed in a slow dance, I was conscious of being a part of their lives, for just a moment.
Listening

"Listening is a magnetic and strange thing, a creative force…When we are listened to, it creates us, makes us unfold and expand."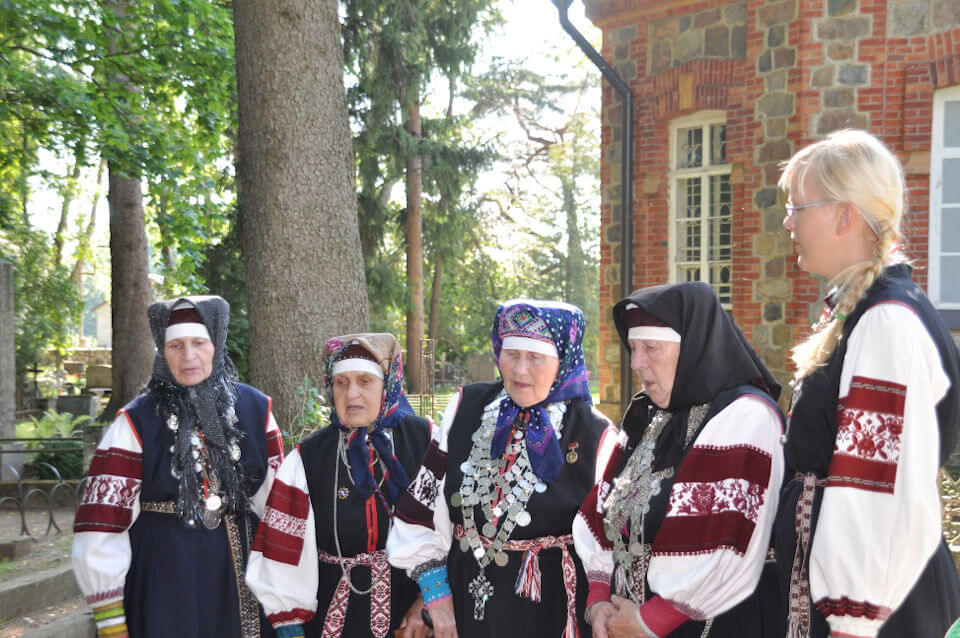 One of my absolute favorite and most memorable cultural experiences was a wonderful afternoon with a female choir of Seto women in Varska, Estonia. The Seto are an ethnic and linguistic minority who live along the Russian border. A tradition that is a cornerstone of Seto identity is leelo, an ancient polyphonic style of singing.
An exceptional guide arranged for me to accompany the 7-member group to a cemetery, where they sang a birthday homage to an old friend buried beneath a grove of aspens and birch trees. Like many leelo songs, this one was improvised, and sung in a call and response form, which tradition dictated needed to rhyme.
Watching the women sing, and throughout our few hours together, I was struck by how attuned they were to one another. Their connectedness was not only audible it was observable. It was a visceral reminder that we can listen on many levels.  The leelo choir's palpable joie de vivre also embodied another truth: that the degree of harmony in our lives is often a direct result of how deeply we are tuning into ourselves and each other.
Open-Mindedness

"The single story creates stereotypes, and the problem with stereotypes is not that they are untrue, but that they are incomplete. They make one story become the only story."

Chimamanda Ngozi Adichie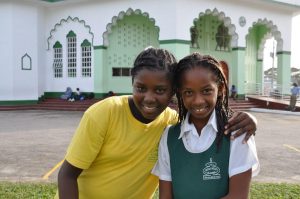 Several years ago, I traveled to Trinidad, the southernmost island in the Caribbean. Trinidad has one of the largest Hindu populations outside India concentrated within its 1,864 square miles of coastline and verdant interior. I made the trip specifically to experience the Hindu Diwali Festival, which celebrates light over dark, good over evil and knowledge over ignorance.
While in Trinidad, my excellent guide also gave me the opportunity to connect with Trini's other faiths. I attended a service at Mt. Bethel Shouter Cathedral; experienced an AmerIndian smoke ceremony; an All Souls Day observance at Lapeyrouse Cemetery; and met some students of the Trinidad Muslim League in Port of Spain.
Thanks to the wise guidance I received from a local ambassador, I was able to get a sense of Trinidad's culture in its totality, rather than only have a one-dimensional experience.
Let there be light!
Connection

"I define connection as the energy that exists between people when they feel seen, heard, and valued; when they can give and receive without judgment; and when they derive sustenance and strength from the relationship."

Brené Brown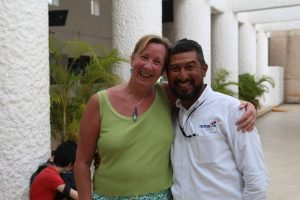 I always value the expertise and insights of local guides and knew I needed one to make the most of my visit to Chichen Itza. This Mayan-Toltec sacred site in Mexico's Yucatan was erected nearly 1,500 years ago. The once-vibrant city had a peak population of about 50,000 that was believed to be quite diverse, drawing people from other parts of Mexico and Central America. Chichen Itza was abandoned in the 1400s for mysterious reasons still not understood.
The site has several different complexes of temples constructed in a variety of architectural styles. My guide Julian brought alive the history of the Temple of Warriors, the Great Ball Court and the El Castillo monument, which is a temple to the Mayan god Kukulcán.
Next, we headed to a complex on the other side of the site, toward an impressive observatory called El Caracol. In the heat of the afternoon, Julian invited me to pause to sit under the shade of one of the few trees.
He explained that El Caracol is believed to be positioned specifically to monitor the motions of Venus. Julian said there is an 8-day phase of Venus that Mayans associate with the death and resurrection of Kukulkan, which is symbolic of the need for continual growth and transformation in life.
Our conversation faltered, falling prey to the often-inevitable awkward pause between two strangers whose lives had randomly intersected briefly for the span of a couple of hours.
In one of those small acts of courage required to stretch beyond polite chit-chat, Julian shared something deeply personal about himself. I ventured to respond in kind, and in an extraordinary coincidence, as the conversation gently unfolded, we discovered that we shared a similar stretch of painful personal history.
The striking parallels of what had ultimately been a powerfully transforming experience for each of us produced a profound connection. Despite the thick, humid air, I felt goosebumps and tears sprang to my eyes, and his too. It was hard to know which was more incredible, the likelihood of he and I having had such a common past, or that we came to speak of it.
As we parted company, Julian and I exchanged a heartfelt hug, and he said to me "Now it is time for joy."
Once again, travel and cultural heritage had been a catalyst for emotional sharing—and regeneration.
In this article