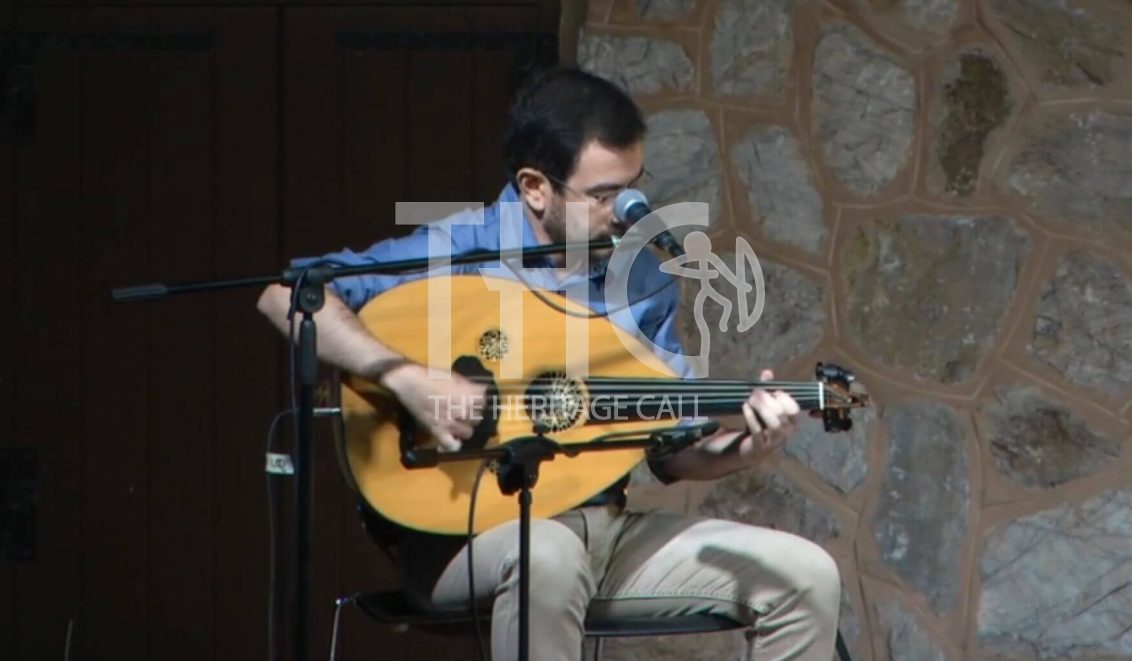 Mr Carmelo Siciliano is an Italian musician who specialises in guitar and is currently working as a music teacher. Carmelo is an expert in traditional Greek music and has for many years been carrying out extensive research in Greece to complete his study of Greek culture with a particular focus on music and dance. He is also the director of Filellenia, an association based in Sicily that disseminates comprehensive knowledge of Greek culture through a series of activities and publications.
Introduction
Music is an expression of human creativity. UNESCO reports that among all the performing arts, music is "the most universal and is found in every society, most often as an integral part of other performing art forms and other domains of intangible cultural heritage including rituals, festive events or oral traditions. It can be found in the most diverse contexts: sacred or profane, classical or popular, closely connected to work or entertainment."
Traditional forms of music are considered carriers of cultural heritage because they represent expressions and traditions transferred through generations of a community to provide us with a sense of continuity and identity.
If the preservation of music traditions is important for maintaining cultural diversity, it is also true that the dissemination of the music itself can stimulate intercultural dialogues. This means that music can establish links between the present and the past, help us avoid conflict, and bring into the fold the more marginalised citizens of our neighbouring societies.
This interview presents a case study of how cultural heritage can provide intercultural dialogue. We discuss Carmelo's methods of music preservation and his promotion of intangible cultural heritage using his knowledge of traditional Greek music.
1 When did your musical interests start? How did you become a musician? 
I started studying music at 12 years old, and I was particularly attracted by the classical guitar. After the completion of my studies at the Conservatory, I decided to follow my two great passions: music generally, and Greece and its music.
2 How would you define a musician?
Defining a musician is difficult because we need to consider different scales. First of all, it can be said that a musician is a talented person able to sing and play an instrument, as well as able to perform in different musical categories. In the most general sense, a musician is a performer of music composed by others. Secondly, a musician is a person who is potentially able to transform and re-arrange music, taking others' ideas and turning them into something personal. Thirdly, a musician is an inventive person who is able to play around with music, to improvise creating something totally new.
3 What kind of instruments do you play?
I have played many instruments but I am personally connected with chordophones particularly the Greek chordophones belonging to the category of lutes, such as laouto, outi, tambouras, bouzouki, tzouras, baglamas and others.
4 At the beginning of your career, what kind of music did you play and when did you approach traditional Greek music for the first time?
Initially, I used to play exclusively classical music, but after a trip to Greece many years ago, I was immediately enchanted by the culture. Thus, my passion for music and my interests in Greek culture converged to become a new passion: traditional Greek music. Since then, I began spending most of my time travelling between Italy and Greece in order to expand my knowledge and study Greek music and its instruments.
5 What did you find so attractive in traditional Greek music to make you expand your interests in it?
What I find particularly fascinating within traditional Greek music is its great variety and diversity in its repertoire. In fact, each region presents particular instruments, songs, dances and traditional costumes. All these elements vary from village to village and from island to island. This considerable variety, on the one hand is based on the particular geographical location of Greece, which is placed between East and West. On the other hand, it is based on its history and on various dominations such as the Venetian for the Greek islands and Turkish for the Mainland.
6 What is the prevalent theme of traditional Greek music?
A great variety of themes exist depending on the context. For example, there are lullabies, funeral songs, wedding songs, carnival songs as well as religious songs.
I would say that the most recurring themes within traditional Greek music are love and distance.
The theme of love is described in all its expressions, for example the tormented love for a woman, mutual love, the impossible love due to various circumstances.
The theme of distance speaks of one far away from one's homeland, from their family and from their partners.
In traditional music, it is particularly interesting to note that the term ξενιτιά is used to describe being abroad and the distance from one's homeland, as well as the separation from loved ones.
The separation from loved ones is something which infers a similar meaning to when someone dies and in fact, both ξενιτιά and θάνατος (death) have the common use of the same adjectives which describe melancholy and pain.
7 Did this interest give you the opportunity to know other aspects of Greek culture? If so, how was your life impacted and enriched?
Initially, I focussed on traditional Greek music, but after a while, I noticed that my view of traditional Greek culture was limited. Since I expanded my interests into traditional Greek dance, I began to understand that music is connected to something wider and constitutes a sort of tryptic: music, dance and beautiful poetic lyrics.
It is not possible to exclude the context of these expressions because places, history and traditions are interconnected. Lyrics without their context does not make any sense and this is how I truly connected to the great ancient history of Greece.
Clearly my life has been enriched because through my interest in traditional Greek music I learned modern Greek, and travelling around Greece gave me the opportunity to meet Greeks, as well as deeply experience the Greek culture.
8 Given that the south of Italy has been historically impacted by Greek culture, do you note analogies from a musical point of view? What do Greeks know about traditional southern Italian music?
Honestly, I do not find any considerable analogies from a musical point of view between the south of Italy and Greece. Although there is a link with the past, historically and culturally, there is a substantial difference which is reflected in the music. Very often we try to find similarities and I think this is too often the case. Rather, I think that instead of looking for similarities, we need to appreciate diversity. Italians approaching traditional Greek music, even the kind most dissimilar from ours, are usually enchanted and fall in love with it. At the same time, Greeks love southern Italian traditional music, not because they find it similar, but because they appreciate its diversity from their traditional repertoire and this probably makes them curious.
9 Is traditional Greek music at risk of being lost? What strategies are being used by specialists?
Despite what happened in Italy, traditional Greek music is alive, practised and loved. Certainly it is susceptible to rapid changes and, particularly with the advent of the recorded music of the last century, the oral tradition gradually dropped off and young people stopped learning about traditional Greek music from their elders. On the other hand, the advent of recorded music allowed for the safe-keeping and dissemination of traditional Greek music, which represents an invaluable witness to cultural heritage.
I believe that to keep traditional music alive requires commitment from the locals. Locals should be the first to be interested in valuing, safeguarding and promoting their classic musical traditions, without waiting for the national institutes to act. In Greece, for example, there are different entities, such as schools, conservatories and universities, which plan conservation strategies and research music at a scientific and anthropological level.
10 What happens if this tradition gets lost? What do individuals lose? 
Generally, the loss of our traditions means the loss of the links with our origins, with our history and the loss of our identity. The more we lose parts of our identity, the more we lose respect, both individually and collectively.
From my personal experience, for example, the knowledge of Greek traditions motivated me to value and undertake research on traditions linked to my own country, in which I was not particularly interested previously.
11 In your opinion, what kind of strategy should be adopted in order not to lose traditional music?
I reiterate that safeguarding traditional music requires, above all, the interest of the locals. Although it is thought that traditional music does not change, in truth, it is not static either. In the past, changes were very slow and gradual, but today this phenomenon is rapid and lets us tangibly perceive the risk of loss of the tradition. I think just the knowledge of traditional music means people appreciate and respect it. When a tradition is understood and respected it will last, but if a tradition is scorned, then it will change, be forgotten and finally lost. Sometimes this happens and there are no solutions. I do believe that knowledge and respect, together with the active role of locals, can keep alive a tradition over time.
12 You are the director of "Filellenia", which was established in Acireale (Sicily). How was this project born? What is the aim of the activities and what do you want to achieve with this project?
The cultural association Filellenia was born in 2016 and it aims to promote, both regionally and nationally, any initiative linked to Greek culture, with a focus on music and dance. We are also proud of our library which contains hundreds of volumes and albums about Greek music, dance and traditions. Recently, we published a book titled Sentire la Grecia (Listening to Greece) which is a journey into Greek music and traditions, and it is helping to bring exposure to the association across Italy. We organise many events and public meetings to disseminate this knowledge and we really hope to cooperate with other similar cultural organisations to create new projects and to further intercultural exchange and dialogue between Italians and Greeks.
I believe that knowledge of traditional Greek music may be a great opportunity for Italians to approach and comprehend the musical diversity of the region by encouraging people to explore different cultures and very different types of music.
Video: Carmelo Siciliano – outi; Simona Gatto – vocals and percussions; Sergio Pugnalin – laouto performing at the 3rd edition of Rebetiko Festival, on the 29th August 2018, Syros, Greece.
 Conclusion
The Heritage Call warmly thanks Mr Carmelo Siciliano for his cooperation and for this interesting discussion.
Cultural diversity is not often appreciated within society and unfortunately means that many prejudices cause serious conflicts among human beings. The valuable discussion from our expert clarifies that, instead, we should go beyond superficial preconceptions and become enriched by different cultures.
Carmelo Siciliano, while travelling in Greece and expanding his musical interests in traditional Greek music, has fully embraced Greek culture. In fact, his need to comprehend the lyrics of the music led him to learn modern Greek, which had the added benefits of helping him absorb an important part of this cultural background and being able to communicate with locals to expand his knowledge and cultural understanding.
This interview stressed that traditional forms of music are real carriers of cultural heritage. They express ideas and feelings of a given society and, for this reason, they are crucial for reinforcing socio-cultural identity.
Safeguarding intangible cultural heritage is not easy because it is fragile, and in the case of traditional music, changing quickly. One strategy to help preserve traditional forms of music is actually using new technologies (e.g. audio recording, videos, documentaries). This will clearly require the considerable engagement of local communities since they are the first to know their musical (and other) traditions and are the first to want to preserve them. They will have a vital role in retaining this knowledge for future generations. Naturally, institutions can further contribute to the dissemination of knowledge and can work for a deeper cultural understanding.
References
Bennet, A. (1995). Towards a sociology of popular music. Journal of Sociology, 44(4), pp. 419-432.
Brandellero, A. and Janssen, S. (2014). Popular music as cultural heritage: scoping out field of practice. International Journal of Heritage Studies, 10(3), pp. 224-240.
Cohen, S. (2012). Musical memory, heritage and local identity: remembering the popular music past in a European Capital of Culture. International Journal of Cultural Policy, 19(5), pp. 576–594.
Siciliano, C. (2019). Sentire la Grecia. In viaggio fra musiche e tradizioni. Acireale: Filellenia.
Websites
https://www.carmelosiciliano.it/filellenia/
https://ich.unesco.org/en/intangible-heritage-domains-00052
https://ich.unesco.org/en/performing-arts-00054
https://ich.unesco.org/en/why-safeguard-ich-00479
Interview directed by Barbara Morda
Carmelo's feedback on The Heritage Call: It was a great pleasure and an honour to have been one of the contributors to this initiative. I believe, in fact, that cultural traditions such as Greek music deserve much more attention. Their knowledge and discussion help with their conservation. My thanks go to the director of The Heritage Call.