Ms Nikki Petropoulos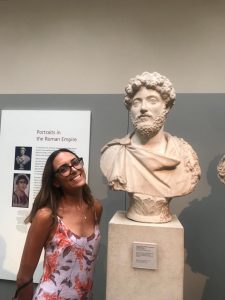 I am an Australian who is passionate about all things heritage. I completed my BA (Honours, University of Melbourne) in 2017 majoring in Ancient World Studies and am now completing my MA in Heritage Management (University of Kent, based in Athens, Greece).
I feel as though I have a strong sense of duty to protect and maintain the world's heritage. Having grown up in a country that heavily traumatised its nation's indigenous people and attempted to eradicate their culture, I have seen the devastation and atrocities of heritage destruction. My passion is to cultivate a love of heritage and ensure that future generations will have the opportunity to experience its existence.
Mr Georgios Sofianopoulos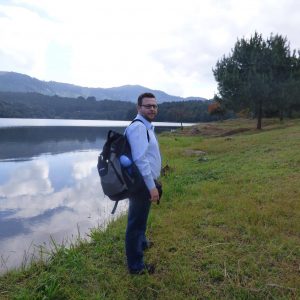 I am a Greek historian and heritage manager. I completed a MA in Heritage Management (University of Kent, based in Athens, Greece) and a BA in History and Archaeology majoring in history (National and Kapodistrian University of Athens).
I have extensive working experience in cultural institutions that aim at preservation and dissemination of cultural heritage through various activities, mainly with the use of new technologies and from different positions such as historian, museum educator and project coordinator in various projects. Working in an environment like that, made me understand the importance of informal education, people's engagement and the innovative ways to use cutting edge technologies in order to create the museum of the future and strengthen the importance of heritage among society.
Mr Gianluca Veronese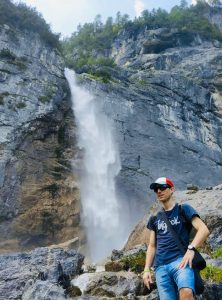 I am an Italian software engineer but also a passionate filmmaker.  After my BA and MA at the Ca' Foscari University of Venice (Italy) in Computer Engineering, I hold a 2nd level Master's degree in Computer Graphics at the Big Rock – Institute of Magic Technologies (TV) of Treviso (Italy). I am also currently undertaking a voice acting course at the Accademia del Doppiaggio of Padova (Italy).
I love technology and its history and love collecting historical electronic devices in order to better comprehend the evolution of technology. I am generally interested in history with a particular focus on my city, Venice.
As a filmmaker, I believe that the act of creating visual documentation provides insightful ways of disseminating heritage whilst also contributing considerably to its comprehension.