Ms Nikki Petropoulos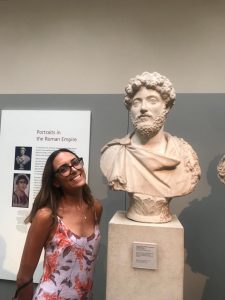 I am an Australian who is passionate about all things heritage. 
I completed my BA (Honours, University of Melbourne) in 2017 majoring in Ancient World Studies and have recently completed a MA in Heritage Management (University of Kent, based in Athens, Greece).
My knowledge of heritage stems from the past into the present. I feel as though I have a strong sense of duty to protect and maintain the world's heritage. Having grown up in a country that heavily traumatised its nation's indigenous people and attempted to eradicate their culture, I have seen the devastation and atrocities of heritage destruction. My passion is to cultivate a love of all heritage and to ensure that future generations will have the opportunity to experience its existence.
---
Mr Gianluca Veronese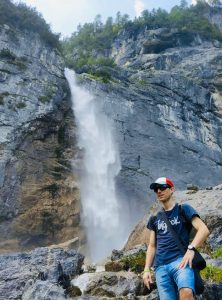 I am an Italian software engineer but also a passionate filmmaker.  After my BA and MA at the Ca' Foscari University of Venice (Italy) in Computer Engineering, I hold a 2nd level Master's degree in Computer Graphics at the Big Rock – Institute of Magic Technologies (TV) of Treviso (Italy). I am also currently undertaking a voice acting course at the Accademia del Doppiaggio of Padova (Italy).
I love technology and its history and love collecting historical electronic devices in order to better comprehend the evolution of technology. I am generally interested in history with a particular focus on my city, Venice.
As a filmmaker, I believe that the act of creating visual documentation provides insightful ways of disseminating heritage whilst also contributing considerably to its comprehension.