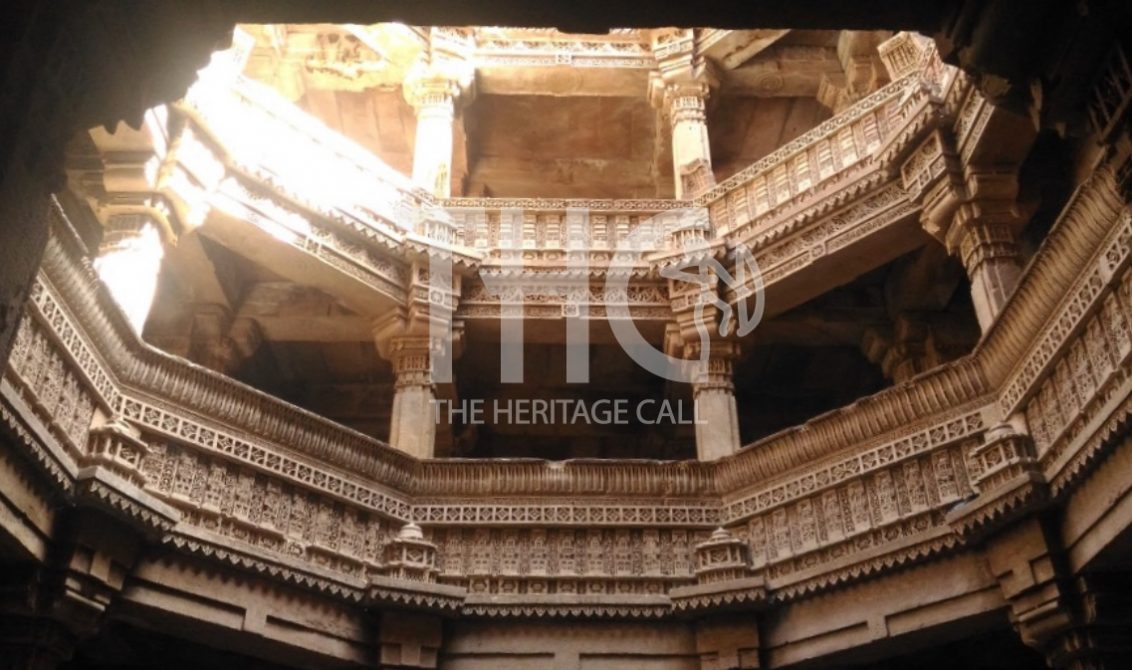 Ms Srushti Tiwari is an architect based in Nagpur, India where she founded her firm Chaukhat Designs. She is involved in many and different conservation works and research projects and is also a visiting faculty at the Institute of Design Education and Architectural Studies (IDEAS – Nagpur). Srushti is very passionate about design, art, history, as well as culture and community empowerment through cultural heritage.
Adalaj ni Vav (Vav = stepwell) is one of the finest examples of stepwell architecture. This unique, beautiful and intricate traditional structure is located in the village of Adalaj near Ahmedabad in Gandhinagar District of Gujarat in India.
Stepwells were important structures (fig. 1) for water storage due to the arid climatic conditions of the region, and for this reason, in the fifteenth century CE, King Rana Veer Singh decided to construct a stepwell for his subjects. It was later completed by his wife, Rani Roopba (Rani Rudabai), with the help of the Ruler of Ahmedabad, Sultan Mehmud Begada.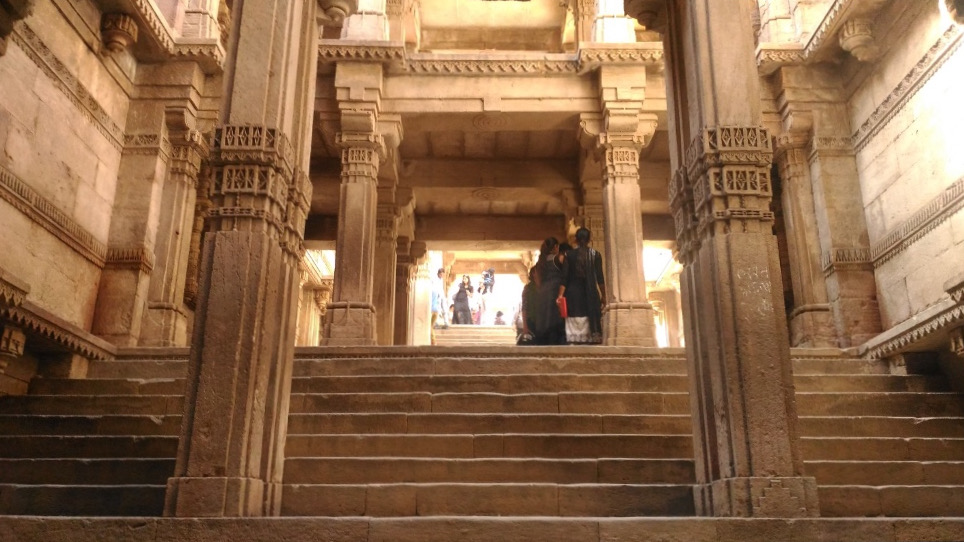 According to a legend associated with this stepwell, Sultan Mehmud Begada started expanding his territory from Ahmedabad, attacking the nearby villages and havelis (houses of noblemen). He was immediately attracted by the beauty of Queen Rani Roopba.
Sultan Mehmud Begada killed King Rana Veer Singh in battle, and consequently, the construction of the stepwell was interrupted. Pressing his advantage, the Sultan took the opportunity to propose marriage to Rani Roopba. The queen, being faithful to her people, put forward a condition for marriage, namely, that the Sultan had to complete the construction of Adalaj ni Vav. He agreed to this condition and subsequently finished the construction of the stepwell in 1499 CE. However, once the building works were complete, Rani Roopba jumped into the well and sacrificed her life for the good of her subjects and thus demonstrating loyalty to King Rana Veer Singh. For this reason, this structure has always been remembered for her valour and sacrifice.
A beautiful example of cultural harmony, which keeps the integrity of heritage alive, Adalaj ni Vav is built in the Solanki style of architecture and presents an octagonal five-storied sandstone structure standing on intricately carved pillars. This is the only stepwell with openings on three sides. There is enough room around the well for people to gather as well as for pilgrims and travellers in earlier times to rest. The cross-section of the structure resembles an inverted temple as it descends into the ground which also results in cooler conditions inside the stepwell than outside. The structure has around 800 carved figures representing Hindu and Jain deities along with other human figures portraying the daily lifestyle and culture of India.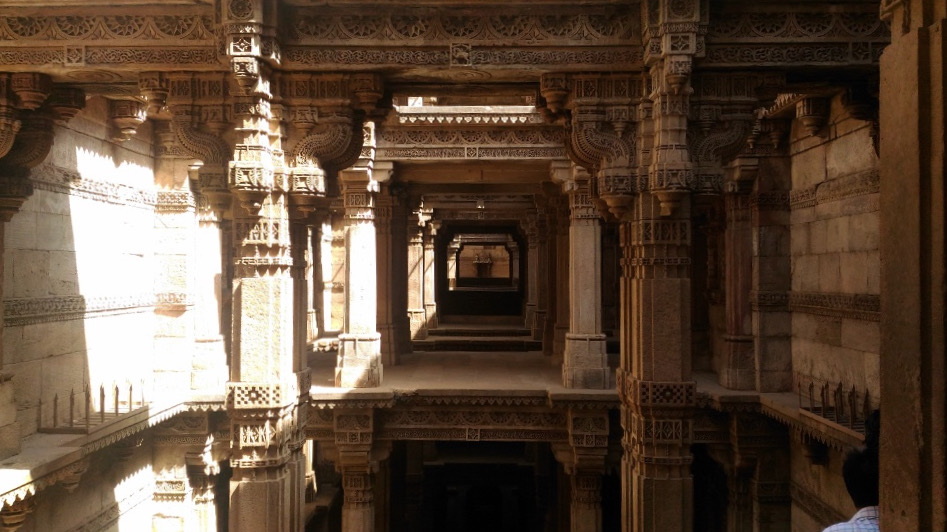 Adalaj ni Vav is an iconic heritage site representing the rich tradition and culture of Gujarat and is also one of the cleanest and most well-maintained UNESCO World Heritage sites listed by the Archaeological Survey of India. Recently, the Indian government printed its image on the new 100 rupee banknote.